See on Scoop.it – Writing for Kindle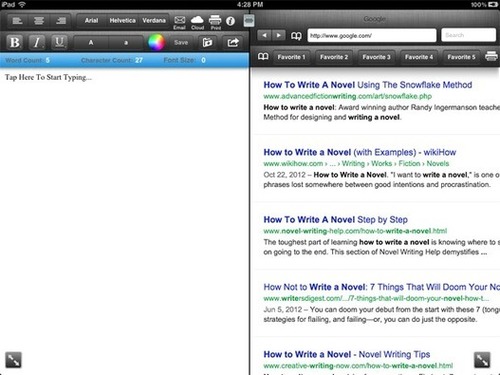 I never considered writing a novel from an App! I now know that it is definitely possible with the technology we have available to us today. My memory reaches back to remember a game that we played as kids, where you had several circles of various shapes all attached together with a brad. You spun those circles to land on various word choices, which when put all together, would create a story. This is the logic behind the "Brainstormer" App ($1.99) for the Iphone.
If your car battery dies, you can give it a jump start to replenish lost power. Your brain may need the same boost, but it's probably best that you not do it with an electrical charge. 🙂 Filled with thousands of possible combinations between three columns, the app helps create the perfect prompt to get your juices flowing again.
How clever!
From the website: "There's no perfect formula for crafting a novel. In fact, some of the best tales that withstand the tests of time are the ones that break the rules and invent a new narrative. The simplest of ideas can blow up into 100,000 words of masterfully crafted storytelling with proper development. While the words are the most important part of any novel, what is a craftsperson without his or her tools? We've collected eight apps that will help you turn aspirations into novelizations. "
This review was written by Penelope Silvers for her curated content on Ebook Promotion and Marketing at www.scoop.it/philosbooks
See on www.maclife.com