See on Scoop.it – Writing for Kindle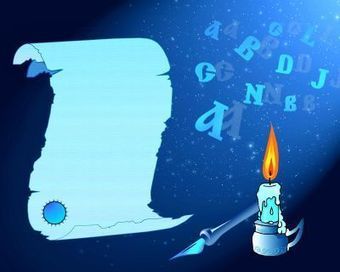 Author, coach Lynn Serafinn of Spirit Authors shows how structure and an outline for your book increases focus, effectiveness, continuity, motivation and more.
Penelope's insight:
 OK. I admit it. My name is Penelope and I am a Pantser. A "Pantser" is just like it sounds–you write by the seat of your pants and throw in an outline when you get stuck. I know I need to transform into more of a plotter (planner), and I have several books and methods on outlining that are stacked up just waiting for me to crack them.
 When you begin writing in earnest (not just journaling) to share with the world, you begin to discover what type of writer you really are. I liken the process to "panning for gold". The gold nuggets are your strengths, and the dirt, rocks, and sand are the weaknesses. You don't want to let those rocks stop you from writing, but they are exactly what you want to pull out.
 This excellent article makes the case for why an outline is important when writing a book. There are 10 reasons (plus 1) and they are sound. Here are a few to whet your writing whistle:
 1) It makes WRITING easier! – You need a map when you travel, why not have one when you write?
 2) It makes READING easier! – You want your reader to comprehend what you write, not just say "Whaaaat?"
 3) It makes your MESSAGE memorable! – Don't you want the reader to take something away from your writing? I don't want my writing to become bird paper for the next day.
 There are 7 more reasons, and the final BONUS reason that the author will reward you with to make sure you outline your next book. I will put these more into practice myself as I begin writing in an entirely new genre of fiction for the Kindle in 2013.
*****This review was written by Penelope Silvers for her curated content on "Writing for Kindle"*****
 Link to the original article: http://spiritauthors.com/news/top-10-reasons-plus-1-why-an-outline-is-important-when-writing-a-book
See on spiritauthors.com