See on Scoop.it – Writing for Kindle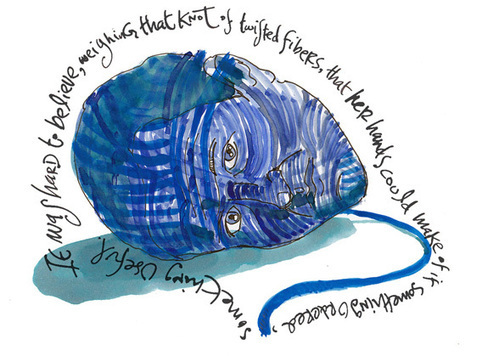 You can also listen to this article. When bookstore employee and indie author Hugh Howey published his short story "Wool" as a 99-cent e-book on Amazon in July of 2011, he wasn't banking on the story transforming his career.
Penelope's insight:
I'm in the middle of reading the wildly successful "Wool" permanent free book that sits out on Amazon. Sci-fi fan, I am not, but the story is intriguing. Bookstore employee and indie author, Hugh Howey had no idea that publishing his short story out on the web would completely change his life. He had written nothing else after this one, but fans reached out to him to finish his futuristic short story to satisfy their desire for more work from this author.
As Wool opens, Holston, the sheriff of the silo is being sent to "cleaning," a punishment that takes him to the toxic surface to scrub the sensors that project a view of the world above to the silo below. The description of the view is one of the only clues Howey provides about the world before the silo was created. It's a "familiar and rotting skyline" in which "ancient glass and steel stood distantly where people, it was suspected, had once lived aboveground."
 By reaching out to Howey and leaving reviews that asked for more, fans helped conjure the fictional world that has come to mean so much to them. And through the power of self-publishing and social media, Howey converted interest in the first story into dedicated fandom and hundreds of thousands of e-book sales. Self-publishers can always learn from studying what is currently working, and tweak it to fit into their own self-publishing.
***This review was written by Penelope Silvers for her curated content on "Writing for Kindle"***
Link to the original article: http://www.slate.com/articles/arts/books/2013/03/hugh_howey_and_wool_how_the_self_pubbed_sci_fi_writer_relates_to_fans.2.html
See on www.slate.com