See on Scoop.it – EBook Promotion and Marketing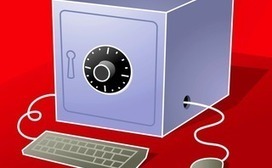 The most valuable part of social media is driving recommendations and natural and authentic social mentions from your customers.
Penelope's insight:
OK. I think we need to strip out all the hype and nonsense and go back to the basics of what social media is really all about–relationships.
Why did people like to watch the Andy Griffith show? Because we enjoyed watching the relationships and the interactions between these quirky characters! They were authentic and we loved them. People are relational. We still crave and thrive on real relationships–no matter what's going on in the world around us.
How can we develop our "relationships" with our readers? The same way it's always been throughout the centuries. Talking with them, interacting with them, finding out what they like and don't like about our books. Getting to know them!
Think like there is "no box". How can you engage your readers TODAY? How can you form your own relationships?
***This review was written by Penelope Silvers for her curated content on "Ebook Promotion and Marketing"***
 Link to the original article:
http://www.clickz.com/clickz/column/2253646/the-real-and-hidden-value-of-social-media
See on www.clickz.com