See on Scoop.it – EBook Promotion and Marketing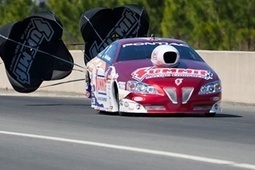 "Content marketing is not rocket science, but it can appear so in the absence of a clear-cut strategy—and planning, without which your content marketing machine will be firing on three cylinders instead of being the turbocharged V8 behemoth that it could be!"
Penelope's insight:
This clever article reiterates how important it is to know thy audience. Know the readers of your books and you will have more focus in order to talk with them. The content you create will interest and inspire them. Answer the following questions and you will have the strategic information you need to market effectively. 
o WHO? – Who exactly are my readers (age, sex, occupations)
o WHAT? – What are they talking about and what would they like to know?
o WHERE? – Where are my readers hanging out? (twitter, facebook groups, pinterest, linked in, you tube, tumblr, forums)
When you know who your readers are, you can plan. Know what content will wow them, know where it needs to go, know whom to contact, know when it needs to be published. And don't forget to promote your content!
 ***This review was written by Penelope Silvers for her curated content on "Ebook Promotion and Marketing"***
Link to the original article: http://www.marketingprofs.com/articles/2013/10621/turbocharge-your-content-marketing-machine
See on www.marketingprofs.com