See on Scoop.it – EBook Promotion and Marketing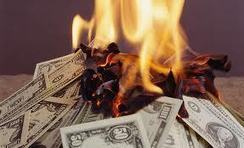 I wasted $8000 on ads that were never going to do anything for me because display ads don't work for books. Susie Jenkin's story
Penelope's insight:
Be forewarned. This is but one indie author's story of wasting $8,000 on display advertising for her book! She got ONE response from a huge display ad that she paid for–and that was from a PR agent.
The big publishing houses are going to be relentless in the next few years as they fight back against the self-publishing craze. They have to come up with new ways to make big bucks.
This author brings it down to brass tacks: EGO. You better have your ego in check, and look out for your own best interests. The big publishing houses are only looking for the next almighty dollar, and it's up to you to make sure it doesn't come out of your pocket. This very reason is what drove me to set up a company to help authors, in both publishing and promotion of their books in a very cost effective manner.
 ***This review was written by Penelope Silvers for her curated content on "Ebook Promotion and Marketing"***
 Link to the original article:
http://selfpublishingadvice.org/blog/indie-author-says-kirkus-reviews-a-waste/
See on selfpublishingadvice.org