See on Scoop.it – Writing "Rightly"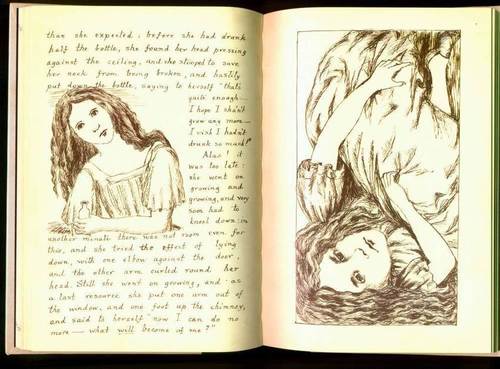 "These days, almost all works of literature are written on computers — from their first inklings, saved in a document called "notes," to their final, emailed-out drafts — and even, increasingly, read on them. "
Penelope's insight:
Novelists in this century have it made with Microsoft Word and writing programs such as Scrivener to organize all their thoughts, edits, and ramblings and tie them all up in a neat little bow of a book.
This article gives us a pictorial glimpse into the writing minds of some very famous authors. I enjoy analyzing ones such as the manuscript for Gustave Flaubert's "Madame Bovary". I can just picture him sitting at a small desk, in a hard wooden chair, with only a small candle lighting the way. He's got the crinkly paper twisted in such a way (as we were taught in elementary school) to force his writing to head uphill all the way. The first page of Vladimir Nabokov's first draft of "Invitation to a Beheading" would barely retain any of the first writing, as all of his edits take over the page.
These snippets of pieces of manuscript history are fascinating, and should make us feel very fortunate that we have all the tools readily availalble to us to enhance our writing.
 ***This review was written by Penelope Silvers for her curated content on "Writing Rightly"***
 Link to the original article and all manuscripts:http://flavorwire.com/387994/handwritten-manuscript-pages-from-classic-novels/view-all
See on flavorwire.com