See on Scoop.it – Writing for Kindle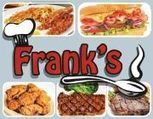 George Will: The art of good writing STLtoday.com You will not want to skip anything in William Zinsser's short essays written for the American Scholar magazine's website and now collected in "The Writer Who Stayed," a book that begins with him…
Penelope's insight:
On writing from Elmore Leonard, "I leave out parts that people skip." Take note all indie authors and self-publishers wanting to make their own special noise on the Kindle marketplace.
Our "endlessly supple" English language will, William Zinsser says, "do anything you ask it to do, if you treat it well. Try it and see." Try Zinsser's short essays for the American Scholar magazine's website and now collected in "The Writer Who Stayed," a book that begins with him wondering why "every year student writing is a little more disheveled."
I find it a shame that newspapers had to "dumb down" the articles to read at six grade levels. The ebook marketplace is getting fierce, but as the cream "also rises", the best, brightest and superbly written books will rise to the top of the heap. I still have faith.