See on Scoop.it – Writing for Kindle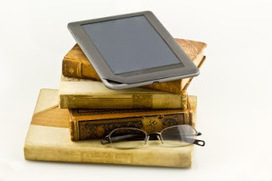 Penelope's insight:
Penelope's insight:  
If you are new to self-publishing, and have no idea where to begin, this three part post is a great place. Part one gives you some great advice on preparing your manuscript–which you need to have first to get to the other parts. 
Assuming you have a book already written and ready to publish, you will learn:
 1) It's a good idea to hire a proofreader (most bad reviews on Amazon are because of mistakes in grammar and spelling)
 2) Hire a professional editor (if you can afford one – otherwise enlist a fellow writing buddy)
 3) Check out World Cafe Literary Toolbox for Authors, check out twitter, or ask around  (for proofers and editors)
 4) Find beta readers (this is to gauge reaction as to whether your book is ready for the world – you want honest reviews!)
 Treat yourself as the serious novelist that you are, and the readers will find you!
 Part 2 will be: Choosing a self-publishing platform
*****This review was written by Penelope Silvers for her curated content on "Writing for Kindle"*****
 Link to the original article:
http://www.deannalynnsletten.com/2012/08/tips-for-self-publishing-step-one.html
See on www.deannalynnsletten.com