See on Scoop.it – Writing "Rightly"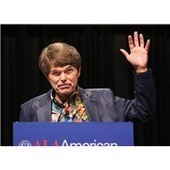 Direct from the keyboard of bestselling author Dean Koontz, here are seven tips for penning a masterpiece.
Penelope's insight:
We all pause with bated breath awaiting wise words from one of the Masters of writing–Dean Koontz. He gives us just 7 tips on how to write a bestselling novel!
I think what surprised me the most? He hit the bestseller list as soon as he stopped writing outlines. Huh? The sacred and sacrosanct precept for writers everywhere. With Strangers, he started with nothing more than a couple of characters he thought he would like and with a premise. 
He also suffers from the dreaded doubt when he sits down at the computer. He uses this to his advantage by revising page by page, until the action flows more smoothly and crackles with tension.
He tells us to dare to love the language, if minimum prose feels flat to you. Some readers won't get it; many will not only get it but delight in it. And above all, do what feels right to you. What may work for one writer may not work for another. Alleluia!
*****This review was written by Penelope Silvers for her curated content on "Writing Rightly"*****
 Link to the original article and the full 7 tips: http://www.beliefnet.com/Entertainment/Galleries/koontz-7-bestseller-tips.aspx?b=1&goback=%2Egde_2215425_member_211728529
See on www.beliefnet.com