See on Scoop.it – Writing for Kindle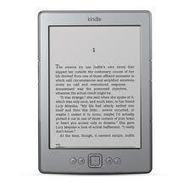 Penelope's insight:
This is a Part 2 of 3 of some great tips on how to self-publish. This post will delve into each of the major platform of Amazon, Barnes & Noble, and Smashwords. This is assuming that your manuscript is polished, has been checked thoroughly by an editor or proofreader, and beta readers have given the thumbs up!
 1) AMAZON – (70-80% of the ebook buying market, 80% of these buyers own Kindles, free to publish, you own all rights, 35/75% royalties, you can change price at any time, 5 free days per month on KDP, you can't publish to other platforms if book is signed up in KDP)
 I personally like Amazon because you can upload your book, and it will be ready for sale usually the next day. Changes are super easy to make on the Amazon Kindle platform.  Once your book has been published on Kindle, you can head on over to CREATESPACE to set up the formatting for your printed copy available for sale on Amazon. You don't have to pay a dime unless you want your own proof copy.
 2) BARNES & NOBLE (claims to have 27% of the ebook market, must create account on "Pubit", only U.S. authors for now, market very limited, free to publish, royalties 65/30, can change price at any time, can publish to other platforms)
 3) SMASHWORDS – (upload one book file, SW will distribute to all stores you select, BEST style formatting guide of all sellers, own all rights, can unpub at any time, changes can take weeks to take effect)
 Check out the FAQ's for each platform, before you decide where you would liked to feature your book–it can be one or all. It's really up to you.
COMING NEXT: Step Three – Tips for Formatting Your e-Book
 *****This review was written by Penelope Silvers for her curated content on "Writing for Kindle"*****
 Link to the original article: http://www.deannalynnsletten.com/2012/08/tips-for-self-publishing-second-step.html
See on www.deannalynnsletten.com