See on Scoop.it – EBook Promotion and Marketing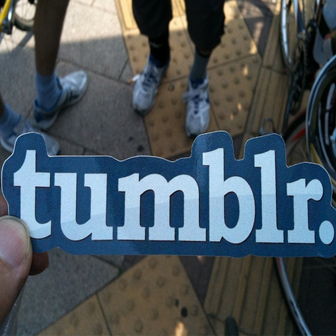 As the 32nd most popular website in the world, Tumblr is a big opportunity. But you can't approach it as you would other marketing strategies.
Penelope's insight:
Tumblr is one of those back-of-the-burner sites that I have heard about, thought about, but haven't done much with until recently.
I went as far as pinning my book covers on this site which is the 32nd most popular site in the world. I do know that it is popular with the younger crowd, so the approach needs to be a bit different than on other social media.
Here are 7 things you should know and then head on over to Tumblr, create an account, and try it out:
o Forget MARKETING – shift focus to your audience
o Provide great CONTENT – give stuff away for free
o Provide EVERGREEN CONTENT – Create content with LEGS
o Create CONTENT people will SHARE – Good photos do well
o Occasionally create LONG POSTS – creates spikes of traffic
o TAG wisely – Tumblr relies on tags, not keywords
o Interact with OTHER Tumblr USERS – this platform is SOCIAL
 ***This review was written by Penelope Silvers for her curated content on "Ebook Promotion and Marketing"***
 Link to the original article: http://www.inc.com/jeff-haden/how-to-use-tumblr-for-marketing.html
See on www.inc.com