See on Scoop.it – EBook Promotion and Marketing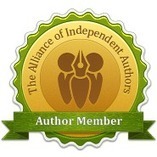 Indie authors often don't think about building a good e-mail database but an accurate and comprehensive database is a very valuable commodity.
Penelope's insight:
Indie Authors should consider creating a database of readers who will look forward to your e-mails. Social Media (Facebook and Twitter) could disappear tomorrow, but you will still have your database close by. How to do this? 
Create an opt-in or sign up form on your website or blog so your website visitors can subscribe easily. Make this very visible on all pages of your site with compelling ad copy to invite people to sign in. Remember to have an opt-out option as well. Sign up with a well-known email autoresponder service provider. What do you say other than, "BUY my book"?
Here are some ideas as to what you can send to your readers:
 *  "Behind-the-scenes" reports of your experience with the publishing process (you could create videos)
*  Your creative process (what makes you tick?)
*  Tips about writing or publishing or anything related to the content of your books or anything that you, as an author, are expert on
*  Exclusive content — recipes, photos, personal informationStories or poems
*  Breaking news about your subject matter (watch the headlines)
*  Interviews with other authors in your genre (I use Blog Talk Radio)
*  Book recommendations/reviews (Goodreads is great for this option)
*****This review was written by Penelope Silvers for her curated content on "Ebook Promotion and Marketing"*****
 Link to the original article: http://selfpublishingadvice.org/blog/reaching-readers-email-marketing-for-indie-authors
See on selfpublishingadvice.org