See on Scoop.it – Writing "Rightly"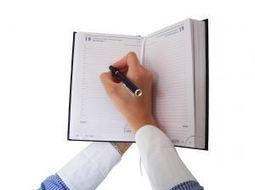 I read this article on cracked.com yesterday, entitled "5 things you can do right now to be instantly smarter."
Penelope's insight:
Could the best time of day to write be when you are tired, frazzled, and at your worst? Apparently, experiments have shown that our brain adapts to new and crazy ideas when we are annoyed. When we're at ease our brain is comfy and rejects ideas that seem too weird. Huh? 
I am trying to get my writing done first thing in the morning when I am fresh, and my mind hasn't been overtaken by all the gobbledegook on Facebook, Twitter, Pinterest, and e-mail. This seems to be working for me. I jump in with both feet, get the required (my own goals) amount of writing done, and get out.
The ideas that come to me are fresh from the dream state, and not affected by all of the other social interference out on the web. I think each person has to find their own writing bliss, embrace it, and reject what doesn't work. The whole point is to get it done, and be pleased with your finished work.
***This review was written by Penelope Silvers for her curated content on "Writing Rightly"***
 Link to the original article and the full interview: http://crimsonleague.com/2013/03/31/authors-when-is-the-most-productive-time-to-write/
See on crimsonleague.com