See on Scoop.it – EBook Promotion and Marketing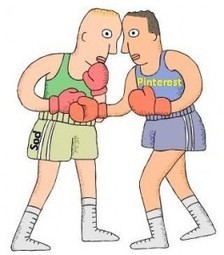 Pinterest versus Socl? Well, I really don't think so. Pinterest is a huge monster – third largest social network in the world – and it's humming with activity.
Penelope's insight:
Do you pin your books to Pinterest? If not, you should start–since it is the third largest social network in the world! I pin all my books on a couple of different boards, and I also have several other Pinterest boards relating to all things self-publishing. Pinterest requires you to find the pins and set them up attractively so that others will grab them and pin away!
There is a lesser known, but up and coming new visual network called SOCL. This article discusses this new social site that I hadn't yet heard of–another ebook promotion angle worth checking into.
SOCL could work as another free visual site for exposure of your books to the world. Socl is the new guy in town, and a little more limited because users can only post what they can find on the search engine Bing. Advantages? Fast and easy to create your board. Just type in your search term and you pin directly from the results right onto your board.
Take a look at SOCL and see if there are ways to incorporate this new site into your ebook promotion and marketing plan.
 ***This review was written by Penelope Silvers for her curated content on "Ebook Promotion and Marketing"***
 Link to the original article: http://www.indiesunlimited.com/2013/04/09/tips-visual-social-networking-for-authors/
See on www.indiesunlimited.com