See on Scoop.it – EBook Promotion and Marketing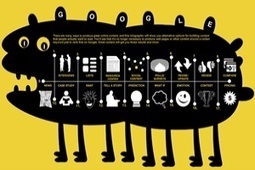 Content – Just what the title says… along with an infographic and a host of examples, illustrations, and explanations.
Penelope's insight:
I must admit that I don't spend time trying to trick Google into pushing my content higher and higher in the rankings. I'm no SEO expert, but I admit I was a wee bit curious as to what content this author suggests Google loves.
1) INTERVIEWS – I have started doing author interviews on my radio show as a way to share authors and their books with the world. This is an excellent way to drive people to YOU and your CONTENT–as well as an avenue to help others in the process. Check out the exciting new upcoming author interviews, and you may tweet, facebook, Google+ and share however you like! 😉
http://BlogTalkRadio.com/Philosbooks
2) REVIEWS – Authors are already excellent at doing this. We read each other's work and review on Amazon, Goodreads, Blogs, etc. We tweet, facebook, and share as a way of helping each other. You can also do video interviews right on Amazon, if you feel comfortable with this.
The excellent graphic shows us all 17 Google Content Tips. What is the age old wisdom? When you help others to succeed, you will succeed yourself!
*****This review was written by Penelope Silvers for her curated content on "Ebook Promotion and Marketing"*****
Link to the original article: http://www.marketingprofs.com/articles/2013/10121/17-types-of-content-that-google-will-eat-up?adref=nl021813
See on www.marketingprofs.com