See on Scoop.it – Writing for Kindle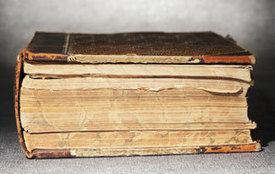 For Indie Sci-Fi and Fantasy authors, writing multi-book series is clearly a tremendous advantage.  Read On »
Penelope's insight:
When writing a book for the digital marketplace, think "SERIES". For the young adult (YA) genre, first Harry Potter burst onto the scene, followed by the Twilight books, the Hunger Games trilogy, and more.
Writing a series has become a crucial marketing tool for indie authors in garnering new readers that will hungrily stay tuned for more of your work.
The key is to offer your first book in the series for .99 or even better–for FREE permanently. This book should be set to release a few months ahead of the entire series. It will do your promotion work for you.
The disadvantage? Series books must have bigger concepts and lots of surprises. The advantage? Marketing a series is easier, and you will have a built-in audience for future books. This could transform your writing career from a hobby into a very profitable business.
*****This review was written by Penelope Silvers for her curated content on "Writing for Kindle"*****
 Link to the original article: http://indiereader.com/2013/02/apparently-size-really-does-matter
See on indiereader.com