See on Scoop.it – EBook Promotion and Marketing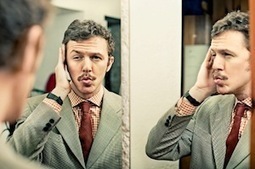 Ever think you might be starting to take social media a little too seriously? Sure, it started out innocently enough….
Penelope's insight:
How about a little funny for your Monday? 😀
Social Media should be used for what it was intended for, namely as a TOOL to reach out to your readers. That's it!
This article is a funny and quirky take on what has most likely become a serious problem. That is, when we take ourselves too seriously as authors and become social media snobs.
Check yourself if you:
 1) start counting your retweets. uh oh, or
2) you share quotes just to get a little attention! -Albert Einstein, or
3) you refuse to send out tweets about your books because that would be beneath you!
Read the article and have a chuckle, but adjust your thinking if you find yourself slipping into tweeting snobbery. Oh, have a great #Monday! 😉
*****This review was written by Penelope Silvers for her curated content on "Ebook Promotion and Marketing"*****
Link to the original article: http://www.copyblogger.com/social-media-snob/
See on www.copyblogger.com