See on Scoop.it – Writing for Kindle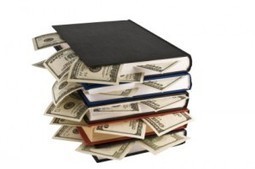 Joanna's Morning Links post today included a link to a Mike Shatzkin article about the future of Barnes & Noble."
Penelope's insight:
Is the lesson of: "Price your books cheaply" that we have learned from Amazon, going to contribute to the further demise of bookstores as we know them?W
hat does this mean for publishers, authors and major retail booksellers? We've already seen Borders book stores shut down. Is it because they can't compete with the .99 cent ebooks provided by Amazon?
It will be very telling in the next few years if there are more casualties of brick-and-mortar stores. We still need quality places to meet and read those books–whether printed or digital.
 *****This review was written by Penelope Silvers for her curated content on "Writing for Kindle"*****
 Link to the original article: http://www.teleread.com/books/bookstore-survival-can-we-help
See on www.teleread.com