See on Scoop.it – Writing for Kindle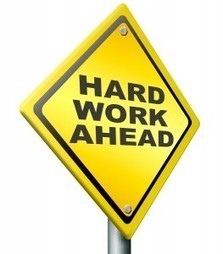 Penelope's insight:
Help is on the way for those authors with books languishing on the shelves of forgotten books at Amazon. It is amazing how many writers think they can write the book, get it published, and then sit back and wait for the profits to start rolling in. It's not quite that easy.
 There is hope, however, even for those slow selling or non-selling books. Run down this article's list of excellent suggestions and see if you are optimizing your book for sales!
 1) Make your book available as an EBOOK – Some readers will still buy the hard or soft cover, but many are opting to find books for Kindle
 2) Professionally designed COVER – People still buy with their "eyes". Picture your cover as a thumbnail, and put yourself in the buyer's shoes when viewing it amongst a long list of other books.
 3) Professionally EDITED book – It is very difficult to critique our own work. If possible, get a professional editor or work with a book group that will critique your work.
 4) Correct CATEGORIES in the e-book store – What is your book about? Double check and make sure it is listed in the right genres for the subject matter. This small tweak could net quite a few more sales for you.
 5) Optimize your SALES page – Use it as it is intended. This is why it is called a "sales" page. Make sure there are no misspellings or improper grammar. Do you have hook that draws the reader in?
 There are four more thought-provoking points, and the final word is: being an author is not a get rich quick scheme, and you must work your butt off! Are you up for the challenge?
*****This review was written by Penelope Silvers for her curated content on "Ebook Promotion and Marketing"*****
 Link to the original article: http://www.thecreativepenn.com/2012/10/12/help-my-book-isnt-selling
See on www.thecreativepenn.com