See on Scoop.it – Writing for Kindle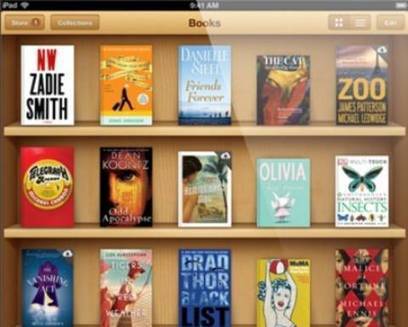 Readers, publishers and librarians alike are writing a new chapter in the book business. E-books are turning the high-tech page, while traditional printed books increasingly are being shelved.
Penelope's insight: 
LISTEN UP AUTHORS! The number of American kids ages 6 to 17 who had read an e-book nearly DOUBLED between 2010 and 2012?? This is a jump from 25% to 46%!
 If you have written a traditionally published book, by all means get it off the dusty bookshelf and onto Kindle! If you need help with this, peruse the freelance sites of Elance, Odesk, Guru, and even Fiverr for experts who can help you. Sometimes it will cost a lot less than you think to convert the material for publication to the Kindle marketplace. 
 Do you think it's not worth the time and effort? Take a further look at the stats:
 Traditionally printed books are increasingly being shelved in favor of ebooks. The survey was conducted for Scholastic, the children's publishing giant, and Harrison Group, a marketing and research consulting firm.
 Pew reported in December that e-book readership among Americans ages 16 and above jumped from 16% in 2011 to 23% in 2012. At the same time, readership of printed books in the previous 12 months fell from 72% to 67%.
 Several sessions at the Macworld/iWorld conference in San Francisco will focus on e-books. The Apple IPad is a key player in this market. More than 1.5 million e-books are available to be downloaded from the iBookstore. Amazon Kindle is probably the easiest place for you to start if you are a newcomer to this arena.
 Take a look at the entire article for more information that should get your wheels spinning and your feet moving on over to the digital marketplace.
*****This review was written by Penelope Silvers for her curated content on "Writing for Kindle"*****
 Link to the original article: http://www.digitalbookworld.com/2013/adult-ebook-sales-up-31-in-sept-continue-slowdown
See on www.allvoices.com