See on Scoop.it – Writing "Rightly"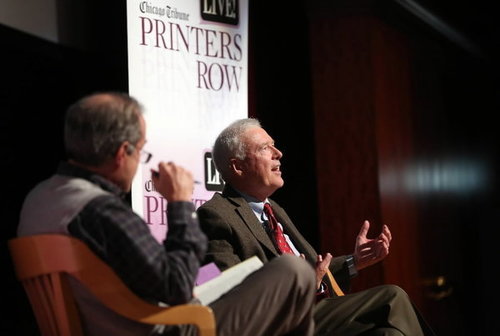 Where we do we find ideas for our books? Anywhere and anytime, apparently. My own ideas come to me in the strangest places, and at the oddest times. In the shower, in between my dream state and my final awakening the morning, in the car, watching television, or reading. Here's one theory from an award-winning author:
"My theory on book-writing," said author Paul Hendrickson, "is that we don't find our books – they find us."In town this weekend to receive the 2012 Chicago Tribune Heartland Prize for Nonfiction for "Hemingway's Boat: Everything He Loved in Life, and Lost," Hendrickson discussed what inspired him to tackle the Ernest Hemingway legend from a slightly new angle — specifically, that of the author's beloved fishing boat Pilar, which played such an integral role in "Papa's" Cuban period.
This review was written by Penelope Silvers for her curated content on Ebook Promotion and Marketing at www.scoop.it/philosbooks
See on articles.chicagotribune.com